It usually happens that the most commonly forgotten things to pack are precisely those you use every day. If you want to avoid ruining your trip or relocation, ensure that you brought with you all of those items that you're going to need at some point, from essentials documents to chargers and hand sanitizers. The best way to do so is to create a checklist and be utterly sure that you packed everything.
Don't Forget Travel Documents
Whether you are traveling as a tourist or relocating away from friends, you should always know where your documents are. Going abroad or relocating within the US borders, there is an array of things you need to remember: ID, driver's license, but also travel insurance, visa, and passports. Forgetting any of these documents could put a damper on your plans, so it's crucial to organize important documents at home.
Get a Binder and Make Copies of Documents
To make everything more manageable and less chaotic, get a binder and put all of your precious documents in it. Don't forget to make a copy of everything in case you lose originals, and keep those in a different folder. Place a to-do list on the top of the binder, as an ultimate relocating hack.
One of the Most Commonly Forgotten Things to Pack Are Snacks
How long is your trip? If you are not moving locally or visiting a nearby area, you should bring snacks for the road. Hunger is not a great travel companion, so make sure that you pack stuff like:
a granola or protein bar
crackers
beef jerky
popcorn
walnuts and pistachios
Both relocating and traveling requires a good amount of energy, so the best relocating tip is not to leave your home without a variety of snacks.
Bring a Reusable Water Bottle for Your Trip
If you need some more tips for moving out of state, you should know that with all that snacking, you might get thirsty. Get a reusable bottle and fill it with water. That way, you won't have to stop to buy a new bottle after you finish this one. Besides, it is the best way to reduce plastic usage and save some money.
Keep a Hand Sanitizer Close By
No matter if you are on vacation or moving long distance to a different location, you'll probably need to use some sort of transportation. Keeping a hand sanitizer close by can be one way of preventing a cold or some type of infection, and keeping all that relocation stress at bay.
Hygiene on the Road Is a Big Deal
Nowadays, when there is the pandemic of coronavirus looming over our heads, hygiene is a big deal, especially when you're on the road. If you don't like using hand sanitizer, the best substitute are wet wipes. They can also help you keep an optimal level of hygiene for a stress-free relocation until you can use running water and soap.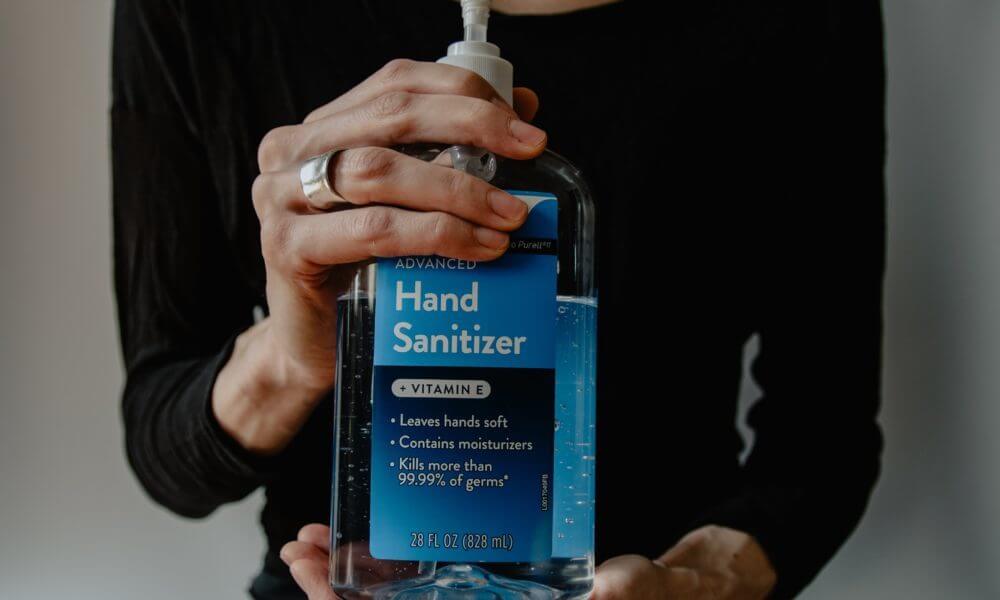 Remember to Bring Your Medicine and First Aid Kit
Runny nose, sneezing, or headache can really ruin your trip. That's why you should stop by the drugstore and stock up with the following:
ibuprofen
Tylenol
common-cold meds like Mucinex
sleep aid such as melatonin
Also, get a first aid kit in case you cut yourself and need some bandages or sterile gauze dressings.
Tips on How to Remember to Bring Meds
Do you travel often? If so, keep your medicine well-stocked in a small bag or a pill caddy for your next trip. Even when you are in a hurry to put everything in suitcases, you can just grab the small container of pre-stocked meds, and you're good to go. The same can be applied to the first aid kit as well. Bring it all with you, and remove it from your list of things you need for your first apartment.
Fill a Small Bag With Toiletries
While in a hurry to get everything done and prepared, people tend to overlook some of the essential items like toiletries. Imagine being stuck without a way to brush your teeth. That's why you should get a small bag designed for toiletries and fill it with essential things: toothbrush, floss, razor, deodorant, Q-tips and cotton pads.
Brushes Are Some of the Most Commonly Forgotten Things to Pack
If you're spending a long time on the road, you probably don't want to spend days with constant bad hair. That's why you require a hairbrush to make yourself look decent. To avoid forgetting a brush, put it in the bag with other toiletries.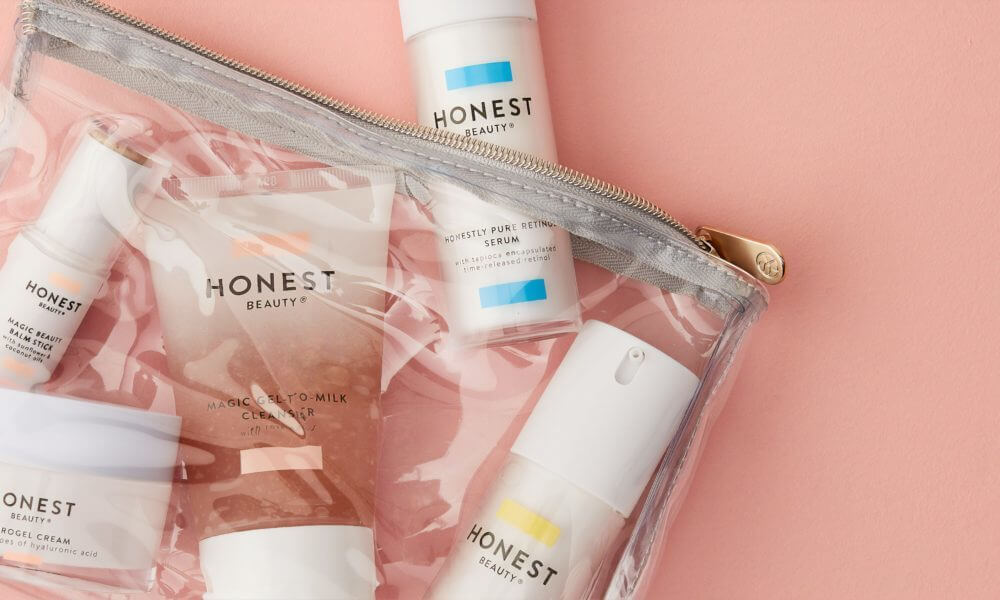 Don't Forget Glasses and Sunglasses
What kind of adventure would it be if you didn't see the world around you? If you've decided to move the car to another state and invest in a quality auto transport service, but you keep your pair of sunglasses in it, you might not remember to pack them for your trip. Getting a pair in a new location shouldn't be hard. Nevertheless, if you forget your prescription glasses, getting new ones is not that easy.
Travel With Glasses But Don't Forget Contacts
Opt for wearing glasses while traveling instead of contacts, because it's more hygienic, and they don't strain your eyes. Keep a spare pair of contacts in your backpack so that you won't forget to bring them with you. Also, remember to bring a saline solution.
Pack Chargers and Headphones
It seems that people can't live without their phones nowadays, so it's kind of strange that they so commonly overlook chargers when getting ready for a move. It is mostly because we are used to plugging in the phone in the same spot every night.
To avoid spending time without your phone, keep extra portable chargers in your backpack or car. This way, you won't ever be without them. Also, traveling can get kind of boring. To entertain yourself, bring headphones so that you could listen to music in peace or watch movies.
Spend the Day Reading
If you're in for a long trip, bring a book with you. Listening to music can be fun, but why not brush up on the latest bestselling hits or classical novels while you are stuck in transportation. Reading will make the time go faster.
Bring Warm Clothes If It Gets Cold
You might live in a warm climate, but you want to travel or move to a colder location. To avoid freezing on your way there, consider packing a jacket or a warm hoodie with you. It will be easy to put in your backpack or carry in your hands, and it will keep you warm and make your adventure as cozy as possible.
Don't Overpack
If you're going somewhere for a vacation, don't overpack. While putting stuff in a suitcase, ask yourself, do you need ten shirts and five pairs of shoes? Remember – you'll have to drag the suitcase from your home to your destination. Also, if you are relocating, you should let professional movers handle the packing of your belongings, and get relocating insurance so you can kick back and relax.
Make a List of Essentials and You Won't Forget a Thing
No matter where you go, there will be so many things to remember. That's why you should create a list that will help you track everything you want to bring with you. This checklist can come in handy, whether you are going on a vacation or relocating. When moving, create a list of the stuff you want to leave in a storage unit, bring to a new home, or donate. On the other hand, when going for a visit, write down all the essentials that will ensure an enjoyable trip.