Are you planning to relocate soon? Whatever the reason is, a moving away party is a perfect way to say goodbye to your current lifestyle and friends.
If you're feeling a bit wary about throwing this kind of event, that's completely understandable. But let go of that feeling – this kind of celebration is an excellent way to start your journey to an entirely new place.
Take a look at these ideas we've put together to help you organize your celebration and spend some memorable moments with your loved ones before your relocation.
Reasons for a Moving Away Party
Reasons for relocating are different from person to person, and it's crucial to consider your goal before planning. Some of the most common ones are:
Although these reasons differ, some universal factors should be fulfilled before inviting guests.
Pick the Right Place
If you're planning on inviting lots of people, don't celebrate the occasion at your home. Instead, choose a spot where you can bring all your dear friends in one place. And your favorite bar or entertainment-type location will meet your (and your guests') needs. Just call ahead to check if there are requirements for booking for a bigger group.
A Going Away Celebration Is an Opportunity to Use Original Ideas and Themes
To avoid unnecessarily mess, preparing tons of food, and unpacking most of your dishes and kitchen utensils, you should look for cheaper and more practical options, such as plastic decoration. Also, pick up some paper plates, cups, napkins, and bowls for food. Use them once and throw away – that will save your energy, time, and nerves.
When it comes to themes, be creative, practical, and fun. For example, packing parties can help you speed up the packaging process. So, why not use the situation and so many hands to fill up a few more boxes?
Make Your Guest List and Send Out Invitations a Few Weeks Beforehand
Depending on your wishes and possibilities, you should decide whether your guest list will include just friends or a mixture of family or friends. When picking a card, you need to think about your theme, and your invitations should match it. If your celebration requires a lot of planning, you'll need time to get  RSVPs. A useful rule of thumb says that, if you want to send invitations for formal events, it should be done 4-6 weeks earlier, while non-formal invitation cards can be sent 2-3 weeks in advance.
Whether you're moving for love or due to a great job and looking for the cheapest way to move out of state, keep in mind that each relocation is unique, and celebrating the occasion requires planning. But, one thing is for sure – you should make it fun!
Freshman's Farewell Dinner
When relocating to college, this transition is usually seen as the biggest transformation from childhood to adulthood. Family and friends will have mixed feelings and keep in mind that this event will represent, from their point of view, an opportunity to strengthen the bonds with you providing unforgettable memories that will be with you during your days as a student.
College Themed
To prevent dramatic scenes or sad feelings, you should make college-of-choice the theme. This is how you'll quickly get into the school spirit, and your guests will have fun imitating cheerleaders or your future university's strong sports teams. Also, it might be fun creating your college packing list or coming up with additional moving tips with your buddies.
A Celebration When Relocating Long Distance
Relocating for good or a longer period is always tricky for both sides. The farewell dinner is usually crammed with strong emotions and grand speeches. A good way to alleviate the tension is to make sure your decoration is related to your prospective city but in a fun way.
Create an Unforgettable Keepsake – Make a Guest Book or Album
The best thing to do is to create a photo album or a guest book because a long-distance move evokes strong emotions, and it's never easy to part with dear people. Each of your guests should bring a photo or sign the book so that you can bring with you a compelling keepsake as a reminder of your loved ones and this special event.
A Military Move Should Be Celebrated in a Practical Way
Military families often relocate all over the world frequently. If you're one of them, you know how short the timeframe to pack up and move can be. So, if you want to say goodbye to your buddies before the big day arrives, you should come up with something quick and effective, such as a barbeque.
You Can't Go Wrong With A Classic BBQ Party
Use flags, patriotic slogans, and other public-spirited symbols. Prepare an outdoor barbecue, invite the people most important to you, and create your own mini Fourth of July celebration.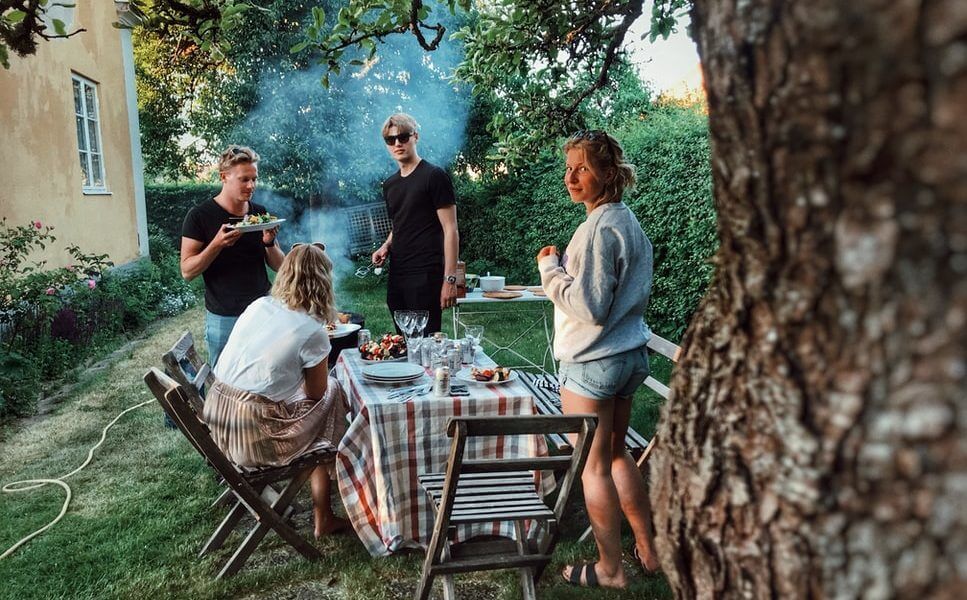 New Job or Retirement?
Is a new career the reason for your relocation? Or maybe you're going to Europe to spend your retirement days in a Mediterranean environment? Whatever it is, you should expect a lot of excitement, but also some sad feelings. Just find the right way to celebrate both options.
Retirement Celebration
If you're relocating after retiring, that means one big part of your life has ended. That's why the gathering should be big, with plenty of people, and some excellent retirement bucket list ideas. Being surrounded by the whole company and your loved ones is a perfect way to round out a long career.
A Surprise Party Is Always a Popular Idea
Put smiles on your work team's faces and throw a surprise celebration during the workday. They will be pleasantly surprised, and you'll have an opportunity to say goodbye to each one individually. And that might be an excellent intro to an exciting celebration hosted for you.
Last-Minute Goodbye Party Ideas
If you don't have a lot of time to celebrate the occasion before you leave, you can always rely on the last-minute going-away celebration ideas, which are perfect in case of a tight schedule. They include activities such as games, customs hunt, quizzes, karaoke, etc. Our suggestions are some of the following:
Virtual/digital party for all those you can't say goodbye to in person
Karaoke party at your local bar
Movie night over a pizza and some beers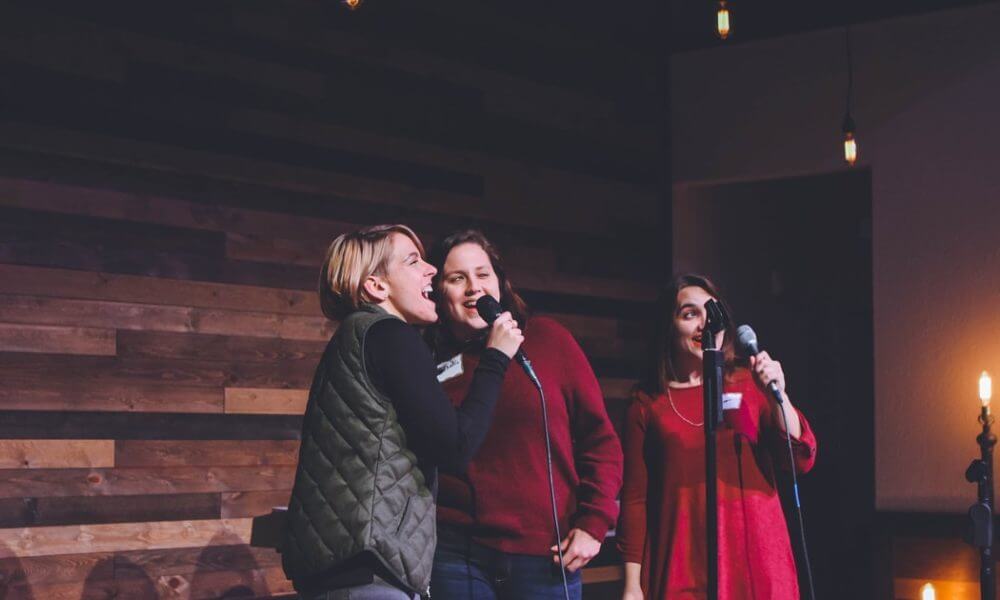 A Bon Voyage Party Is a Chance to Invite Everyone to Visit You
Relocation usually brings an emotional rollercoaster, better known as moving stress, which is hard to avoid. But, farewell doesn't need to be forever. The party can be a great introduction to something more – it can transform into a house warming after you've settled down in the new city. And that might happen faster than you can imagine.
First things first, hire professional movers, schedule the relocation date, move to your chosen home, and start from scratch. A visit from your old friends could be just what you need most before making friends in a new city.